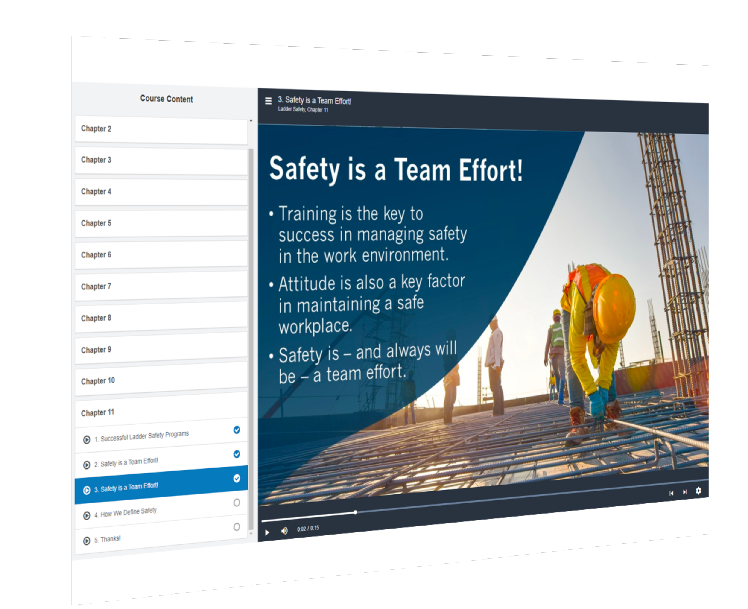 Nearly 6.5 million people work at a quarter-million American construction sites on any given day.
Smart Training created construction-specific OSHA-required courses like Manlift Safety to help companies stay safe.
Our services range from single course offerings to full program management, and are specifically designed to meet the needs of general contractors and subcontractors alike.
Main Benefits for Construction Companies
Custom Document Generation
Administrators can create and generate custom reports.
Any number of reports can be created to show any level of information.
Task Management
A Task is a trackable custom-created activity for a user to complete outside the LMS.
You can create, remind and track your personnel's one-time or recurring activities and even create certificate of completions in the end.
Custom Content
Upload training in whatever format you have created. Our system will convert your file.
We can convert MP4 videos, PowerPoint slides, and PDF documents into training courses.
Individual Construction Training
We have individual training courses to improve your team by keeping them safer, more productive, and knowledgeable about new rules in their field. We work with professionals to create state of the art learning modules.
Construction Safety Training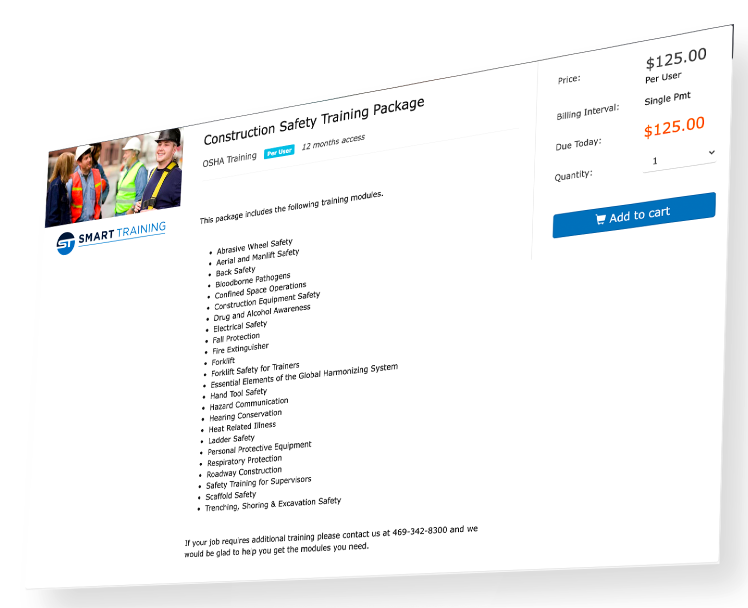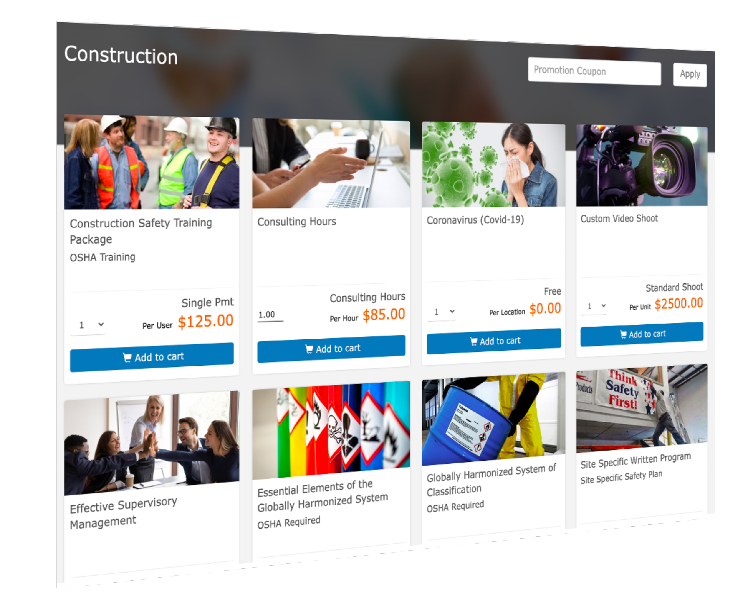 Labor Subscription Training
With the subscription plan you can have multiple users take courses and receive documentation they passed in case of OSHA audit.
Subscribe Now
Labor Compliance Complete Plan
If you receive any OSHA fines after using our training and compliance officer audit, we will pay any fines incurred.

Written safety programs created & sent to your business.

Compliance Officer who can audit your business for any violations that could create fines.
Request Demo
Pricing for Construction Plans
Complete Compliance Solution
---
Get Quote Per Location
Multiple Users
Click below for a FREE COVID-19 course to learn how to protect against an outbreak in your business.
Learn more