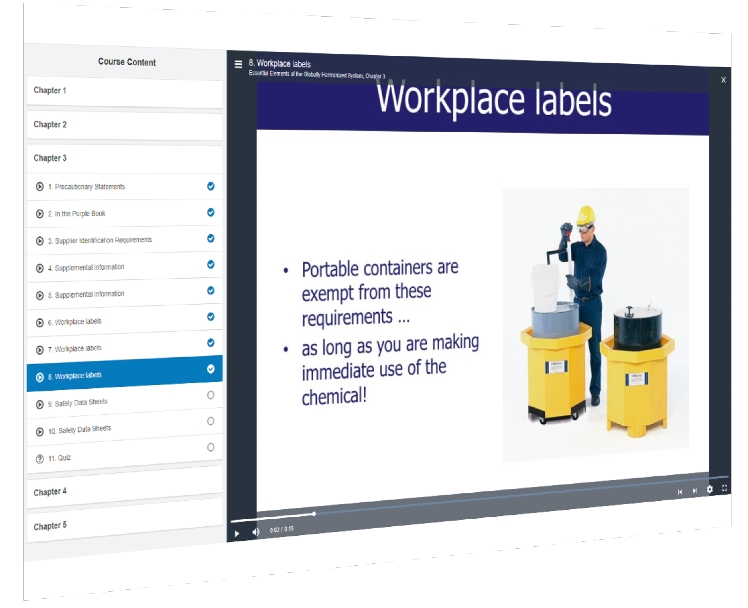 We evaluate, establish, improve and maintain state-of-the-art Occupational Health, Safety, and Environmental programs. Smart Training offerings range from single courses to complete program development and management.
Our products and services are specifically designed to meet the needs of manufacturers.
Main Benefits for Manufacturing Companies
Task Management
A Task is a trackable custom-created activity for a user to complete outside the LMS.
You can create, remind and track your personnel's one-time or recurring activities and even create certificates of completion in the end.
Custom New Employee Orientation
Get your staff introduced to key personnel and important company policies and procedures without the need to dedicate staff time. Smart Training will work with your leadership team to outline key objectives you have for new employees and get your training developed within weeks of starting.
Custom Document Generation
Administrators can create and generate custom reports.
Any number of reports can be created to show any level of information.
Individual Manufacturing Training
We have individual training courses to improve your team by keeping them safer, more productive, and knowledgeable about new rules in their field. We work with professionals to create state-of-the-art learning modules.
Subscribe Now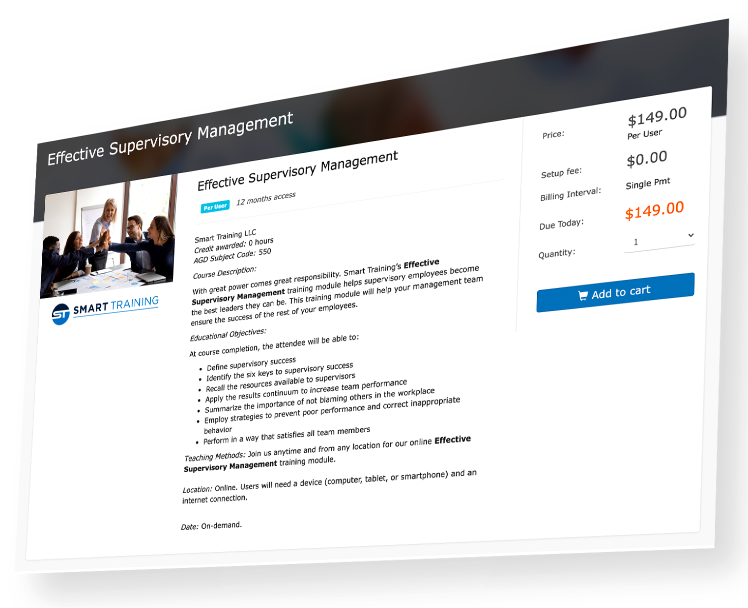 Compliance Complete Plan
If you receive any OSHA fines after using our training and compliance officer audit, we will pay any fines incurred.

Written safety programs created & sent to your business.

Compliance Officer who can audit your business for any violations that could create fines.
Request Demo
Pricing for Manufacturing Plans
Complete Compliance Solution
---
Get Quote Per Location
Multiple Users