Blog Center
Explore the latest stories and insights!

4 Tricks to Motivate Your Learners to Complete a Training Course
Date: 2021/08/26
Training | 4 MIN READ
The efforts of making online courses with videos and quizzes will definitely have a huge impact on your workplace learning culture. But how to make sure your employees are motivated and engaged enough to sign up and finish the assigned courses? You can use your LMS features wisely and create an eLearning course in a way it becomes exciting to your learners.
Let's discover some of the methods companies can use to motivate their learners to complete online courses.
1. Encourage your learners to finish the eLearning course by sending emails.
Sometimes learners are not able to complete their eLearning course because they lack energy and motivation. Or maybe they simply forgot. One effective way to remind them to complete their training course is to send notifications by emailing through your system.
But the content of email is also important since it's necessary to know what kind of emails inspire employees to bring the course to an end. Make your emails compact with a precise explanation of what should they do and why is it necessary for the company.
Use a persona with funny, angry, thoughtful faces which will give some guide about the progress of the training course.>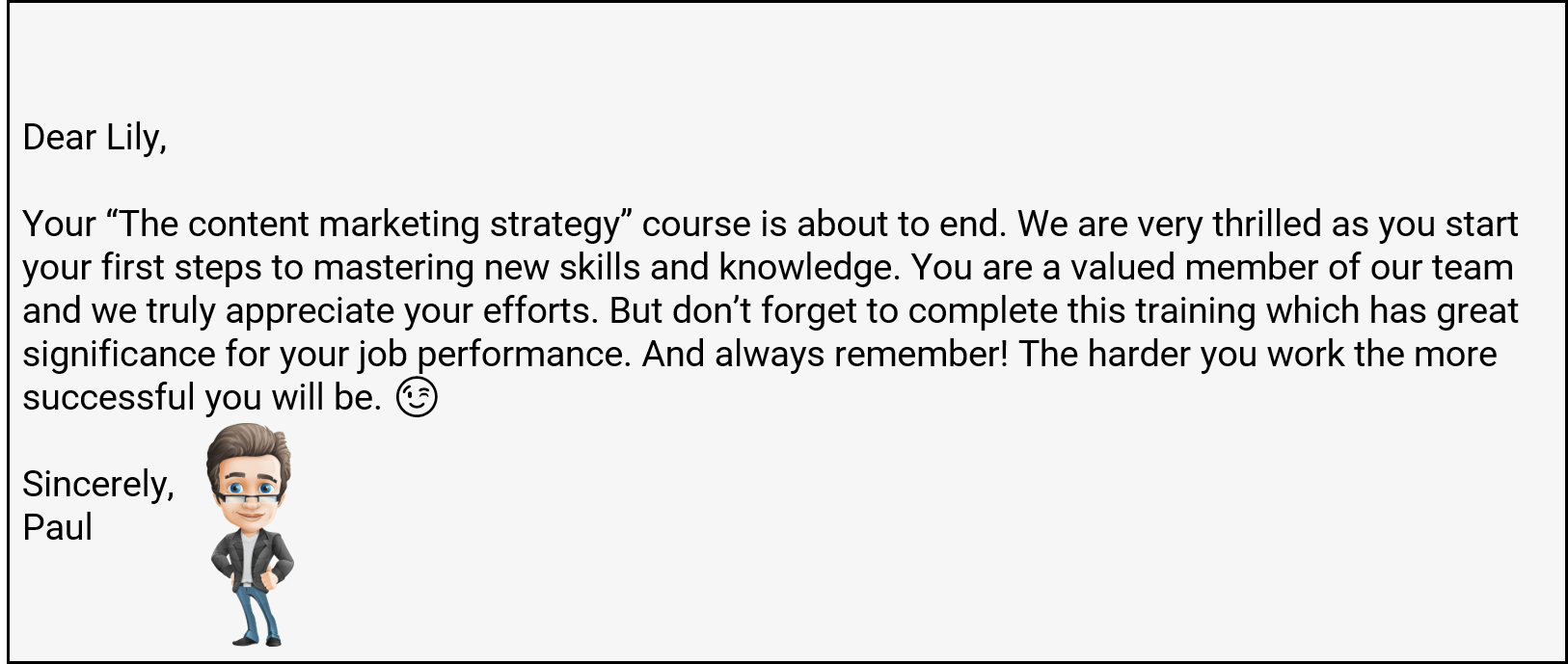 When you show your employees their progress, they are more likely to see the level of their advancement. You make them be more attentive and prepared. They feel their progression and improvement and become more concentrated on identifying and fixing other problem gaps. Isn't it?
2. Add interactive and funny elements to your courses with gamification.
"Learners learn best when they are also having fun".
Gamification in eLearning helps professionals to create not only informative but fun courses. That is becoming more and more popular nowadays as it creates better learning environment. Learners love to engage with games. It is not just about making training fun, it's about creating an environment where learners can easily interact and actively participate in online training.
3. Next important thing is to give employees frequent breaks.
Regardless their intelligence and eagerness to learn something new, they need to have breaks. During the online training course, learners have to be more concentrated and inspired to complete it excellently as well as on time. Even having a cup of coffee or tea with some chocolate will get them more energy to do everything on time.
In addition, music also can have great influence during the training process, not as much to distract them but simplify their minds to avoid being bored.
4. Reward employees when they complete a course.
In the 21st century, one of the most important factors for learners is the availability of certification when taking part in specific educational courses. Receiving certificates as a reward and recognition of completion boosts engagement. It's motivating since it creates a sense of achievement in professional career.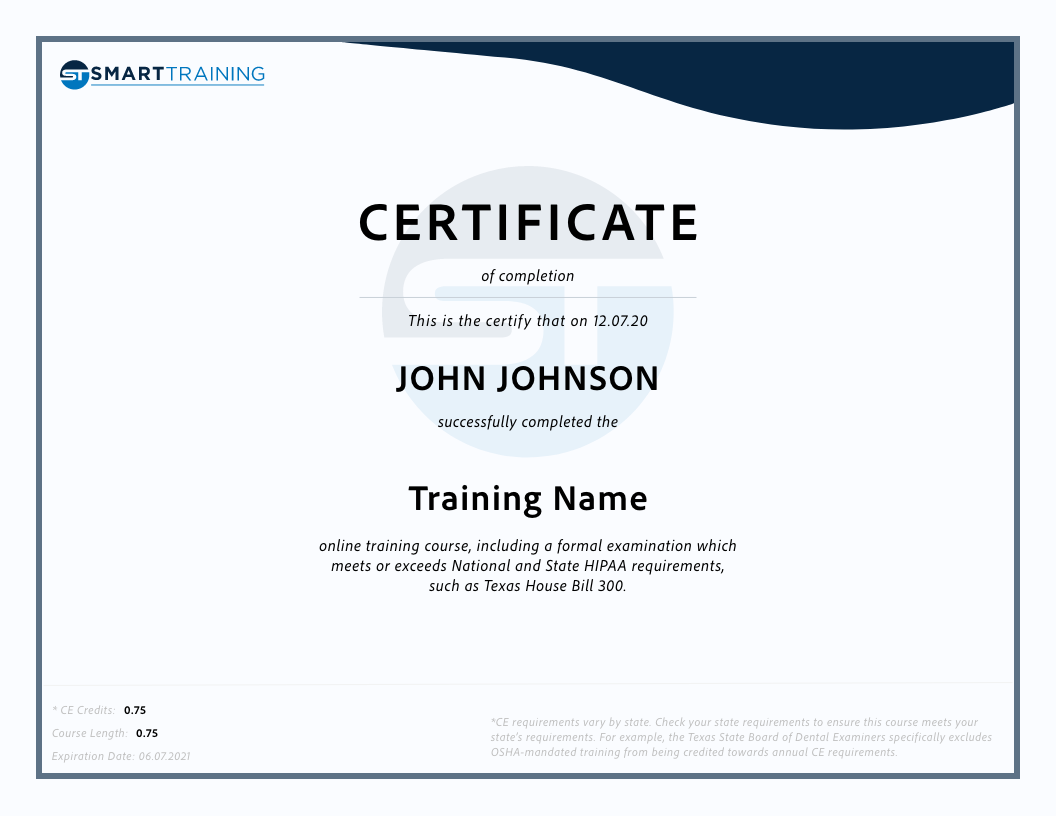 Don't feel discouraged when your learners aren't engaging enough. Why not motivate your learners with effective tools? Simply use the above mentioned easily implementable tips to make the most of your company's learning environment and experience.